News
CAZ esports officially signs WarMonkeys
It is with great excitement to announce that CAZ esports have signed WarMonkeys CS:GO from the Icelandic region! After the departure of our former UK roster we as an organisation decided to venture outside of the UK scene in our search for a new line-up. The story of team WarMonkeys goes back to late 2014, the core of (CaPPiNg!, ofvirkur, peterrr and kruzer) have a lot of experience playing with each other and have developed a great relationship inside of the game. The team recently picked up thorsteinnf, a young talent who has proven himself as an efficient riffler. The team currently competes in ESEA-Main, Cevo-Main and Tuddinn Premier League as well as King of the Nordic!
Aron Ólafsson (Manager)
Cal 'Caspian' Brawn (Coach)
Kristinn 'CaPPiNg!' Jóhannesson
Kristján 'kruzer' Finnsson
Pétur 'peterrr' Helgason
Ólafur 'ofvirkur' Guðmunddson
Þorsteinn 'th0rsteinnF' Friðinnsson
In light of this announcement, team manager Aron and General Manager of CAZ esports Eren Lawrence had this to say!
"My team and I are extremely excited to be under CAZ, we hope we can help drive the organisation forward within CS:GO and be a forerunner in Iceland. I would like to use this opportunity to give thanks to the Icelandic CS:GO community for its support and hope they will also show us love at CAZ esports also I would like to thank Eren and the management of CAZ eSports for believing in us and giving us the chance to focus on improving our CS. We are looking forward to working with them to build a bright future together."
"Despite being in the UK scene for some time we decided to enter another region and acquire a team, we are delighted to have WarMonkeys on board and we believe that together we can build a great future for the organisation in CS:GO. I would also like to thank our former player Jake for his service with us and we wish his team the best of luck moving forward!"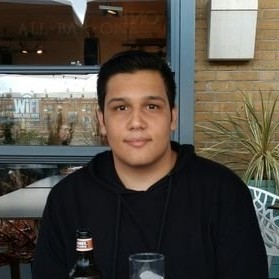 ErenLawrence