News
CAZesports.UK achieve 2nd place at i56
Throughout the weekend our Counter Strike roster consisting of Keita, Kryptix, r0m, Dephh and captain Jakem travelled to Birmingham to compete at Insomnia 56. The team were able to add to their fantastic performances since coming together as a team and achieve 2nd place at the UK's largest gaming event.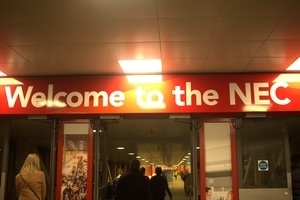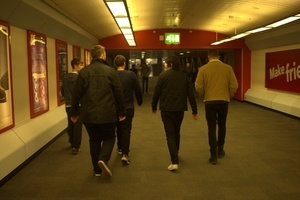 On the first day of i56 the CAZesports.UK lineup were able to blitz through various opposition in group stages without dropping a single game. With a fantastic team performance on Day 1 of Insomnia, the team were prepared for the knockout stages which began Saturday morning. Our first opponent was 'Ministry' and the CAZ.UK roster stormed their opponent with an end result of 16-3. The teams next opponent was FMesports, a team which has gone back and forth with CAZ.UK and was branded a 'grudge match' by UKCSGO. With a position in the Semi Finals on the line, the CAZ roster put on an amazing performance defeating FM 2-0 on map count and headed through in the bracket to play Monumentalis. The first map of the Semi Finals went in CAZ's favour as they took a 1-0 lead in the series. However in an unexpected change of events Monumentalis were able to tie up the series 1-1. In the last map of the series CAZ.UK closed out the decider with absolute domination with an end score of 16-0.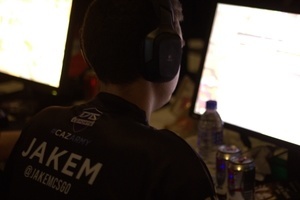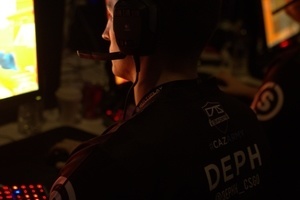 As the WB Final approached the CAZ.UK roster prepared to face off against TLR, a team predicted 2nd place that had flown from Estonia to compete at the UK's largest gaming event. In a nail biting matchup TLR were victorious and took the first map 16-14. With some fantastic performances the CAZ roster tied up the series taking the second map 16-12. However in a sudden turn of events the TLR lineup were disqualified for improper conduct and therefore CAZesports.UK would advance to the Grand Final and face off against CeX for the largest share of Insomnia's 7.5K prize pool. Despite going into the 3rd day of the competition with confidence the CAZ roster were defeated 3-2 and were able to achieve 2nd place.
We would like to thank our incredible sponsors SCUF Gaming, G2A, TERRA and GT Omega for their continued support and to the #CAZarmy who showed us great support throughout the weekend.
---
Share your thoughts on this weekends events at i56 by leaving a comment down below!
To get updates on CAZ eSports follow us on Twitter & like us on Facebook.