News
ESL Pro League Finals: Overview
The UK just provided the world with some tremendous entertainment, with it playing host to the ESL Pro League Finals. Suffice to say.. the atmosphere, well, it could be considered out of this world, with it being an unexpected response from UK crowds.

Diving straight into the group stages, an event that took place in the studios of ESL UK, Leicester, we saw battles between G2 and Luminosity, a battle that raged on right up until the final moments in the o2 Indigo. NiP came out strong with some performances, with some close OT victories over Liquid in their portion of the group games.
Let's look a little deeper into Group A:
First up in Day 1 we saw Optic prepare themselves to play Astralis. With surprising plays from Optic, they took Inferno 16 - 7, an unexpected win from the North American side. Next, up we had what was defined 'the wake-up game' by FalleN, as LG lost a Bo1 matchup against G2, 12 - 16. From here onwards we saw G2 and LG set some decisive statements, centred around the fact we'd see both sides making it out of group stages as they claimed back to back wins against every team.
Group A
1.

G2

2-0
32-19
+13
6p
2.

Luminosity

2-1
85-82
+3
6p
3.

OpTic Gaming

1-2
48-55
-7
3p
4.

Astralis

0-2
48-57
-9
0p
In Group B, we saw wins come in from both Fnatic and NiP, common traits as NiP took wins against both Liquid and Fnatic themselves. Fnatic, on the other hand, beat both C9 and Liquid, a feat allowing themselves out of group stages.
Group B
1.

NiP

2-0
38-27
+11
6p
2.

Fnatic

2-1
57-45
+12
6p
3.

Liquid

1-2
72-80
-8
3p
4.

Cloud9

0-2
36-51
-15
0p
This invites us into London, the vibrant capital of all things culture. We saw G2, Fnatic, NiP and Luminosity join us for the journey, as the four of them attempt to push their way through the playoff stages.
With that said, our first matchup of the semi-finals consisted of G2 vs Fnatic. With the maps being Inferno, Cache and Train, acting as the decider. The first map was extremely decisive from G2 as they took a 13 - 2 half on Inferno, however, Fnatic pulled off the unthinkable and ground back round-after-round to allow them a 16 - 14 win in Map 1. G2 once again took the stronger first half in Map 2, though the question is, can they close it out? That was answered somewhat quickly as they ended the struggle 16 - 8, only allowing 4 rounds to Fnatic 2nd half.
On the other side of the bracket, we saw NiP match up against LG in what was a matchup that caused the Indigo to consistently erupt in cheers. The maps were set Overpass, Dust 2, Cobblestone. The first map was where LG decided to step up massively, proving their might, as they claim a 16 - 4 win on Overpass, one of LG's favoured map picks. 16 - 8 was awarded NiP as they fought back on D2. The decider map was Cobblestone, where LG played their upper hand and after a few strong rounds from Coldzera / FalleN, they were able to take the series win, 16 - 10.
The Grand Finals took place on Sunday, right after a bout of 'unique' show matches, consisting of the casters featured at the event. The Bo5 map pool consisted of Overpass, Train, Cobblestone, Dust 2 and lastly, Inferno. Map 1 went smoothly towards G2 as they took a 16 - 10 win, Bodyy proving this was his time to shine, alongside stars Shox and ScreaM who also massively stepped up this event. Train was a much closer map, with LG eventually edging out a win 16 - 13. Continuing the trend of a match that flows back and forth, G2 edged out a win on map 3, 16 - 10. One thing was for sure, the crowd was beginning to really rile itself up at this point, as it became clearer that we will be seeing a full 5 map final. Map 4 went back to LG's side 16 - 11 as they took a win on Dust, meaning for the last map, and perhaps the last time in Pro League - Inferno was going to be played. And with that said.. we saw a map swing back and forwards constantly, with many big plays coming into effect, however eventually.. Via an overtime win, Brazil took the trophy home.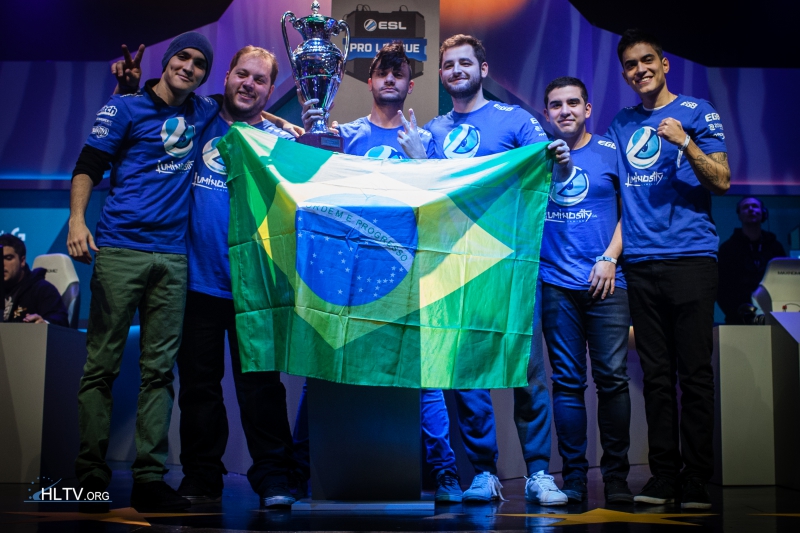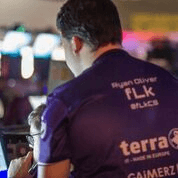 Ryan Oliver