News
Interview with Dephh!
Hello, thanks for taking the time to talk to us today! For people who don't know your role in CAZ, could you explain?
I'm primarily a fragger, with the role of entrier and majority of the time the first person into a site or first guy in line on any of our site executes. This means that I'm supported by my teammates in order to frag!
Can you tell us about the history of yourself? Past teams, what events you've attended?
I've always gamed for leisure and not competitively, so CSGO is my first game that I've attended LANS for and played serious online tournaments. I've been involved in MOBA and MMO majority of the time with few FPS games thrown in there. It's a nice change for me to attend events and actually be involved in the competitive side of it all. Iseries is the only event I've been to and I've got a total of 3 under my belt.
So this past weekend you attended i56! Can you give your opinions on how you played personally, how the team played and how the event went?
i56 was one of the slower LAN's I've attended, our team didn't really get to play the amount of CS that we would of wanted and had super long break between games. Other than that it was great to meet Ben Bagg, the CAZ COO, and have a chance to meet the whole team in person. We played OK, we could have performed a lot better than we wanted to but 2nd place isn't anything to dwell on.
Personally I felt like I played a decent LAN except for the final were we all as a team had a slow start which just continued on. Loved the NEC though, has everything you need at a walking distance and having a large hall instead of individual room means that you can be a little more social with a better atmosphere.
So you said you placed 2nd? Can you tell us more about the road though groups and into the final?
As I mentioned before, our group stages were relatively white washes and our bo3's felt like we'd really underperformed throughout. Felt like we'd really missed the consistency we'd had online with close games to FM and losing maps to less experienced teams like Monumentalis. However, a win is a win and we found ourselves finished early on the Saturday with more than enough time to rest compared to the other teams competing. All in all our route to the upper bracket was relatively easy compared to the rest of the teams and I felt we had the best chances of winning the entire LAN, sometimes it just doesn't work out that way though.
So going into 2016, what is CAZ's plans and what is your personal goals for yourself and CAZ?
2016 is going to be a big year for CAZ, we plan on practicing harder than we did last year, attend big events and play all the online stuff we possibly can. We have another crack at ESEA premier and also a really big opportunity in StarSeries to show our worth. The line-up will differ slightly from last year as we will be changing out just a single member, we didn't judge this off offline performances at all but it was just an agreement as a team that we were going to eventually hit a brick wall in what we can achieve. Line-up changes are something i personally hate doing and will always stick it out to see if we can fix it before it's unamendable. My personal goals are just to play to the best of my ability and deliver my role for CAZ. But I'm excited to start playing and I'm excited to expand the team's name.
-------------------------------------------------------------------------------------------------------------------------------------------------------------------------------------------------------------------------------------------------------------------
Want more news on the CAZ Counter Strike Roster? Be sure to follow us on Twitter and like us on Facebook!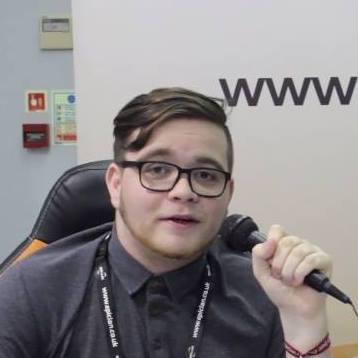 Kieran Smith