News
DreamHack Austin Viewers Guide

Tomorrow events will be kicking off within Counter-Strike, this time, we are visiting Texan soil, DreamHack Austin! A key event as this is one of North America's first DH Open Circuit events. Either way, we are set to witness this time a majority American field of teams, as they push for a share of over $100,000.
The battleground is set, now the most important question is; who's attending?
Group A is a mix of Brazillian powerhouse LG, backed with the former North American hope Cloud9. On top of all of these 'personas', the group is also backed by Spylce and CLG.
Splyce (arya, DAVEY, jasonR, freakazoid, summit)
Cloud9 (n0thing, Skadoodle, Slemmy, Stewie2k, shroud)
CLG (reltuC, FugLy, jdm64, hazed, tarik)
Luminosity (FalleN, fer, coldzera, fnx, TACO)
Group B houses the other side of the Brazillian powerhouse duo, this time supported by the likes of NRG and Liquid, though all eyes are set on Selfless, a team with recent struggles.
NRG (gob b, LEGIJA, just9n, SileNt3m, ptr)
Selfless (Relyks, MAiNLiNE, Uber, m1tch, Nifty)
Team Liquid (Hiko, nitr0, EliGE, adreN, koosta)
Tempo Storm (lucas, hen1, felps, SHOOWTiME, boltz)
The groups will run in a double elimination format (GSL) Bo1 and Bo3. As expected the top two from each group move on to the playoffs, which is ran as a single elimination Bo3 bracket.
Introducing us to our teams will be recognised host Sue "Smix" Lee, who is aided by a variety of casting and analytical talent this time around, with Alex "Machine" Richardson hosting the desk. You can expect to see known figures Jason "Moses" O'Toole as well as Mohan "launders" Govindasamy covering the games. Perhaps one of the most known analysts, Jank "YNk" Paunovic, will be diving deeper with the on-stream dissection of strategy, this time, aided by surprise newcomer, Stephanie "missharvey" Harvey.
It's set to be another wonderful weekend of Counter-Strike, and also, rather an apt marker to what will be a month full to the brim with events, stay tuned to DreamHackCS on Twitch for coverage on DH Austin, as well as keeping an eye as usual on CAZ for information on upcoming events within the scene.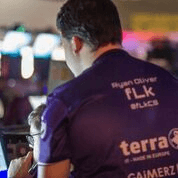 Ryan Oliver