News
The rise of FPL.
Back in August, 2015, FaceIT launched their in-house league, otherwise known as the FaceIt Pro League.
The experience and overall purpose for the league were to provide a closed-off, attempt at a professional pugging experience, allowing both pro-players and 'rising stars' to play against other top-tier talents.
Taken from the FaceIt Launch Statement, Virtus.Pro's Taz had this to say; "I'm really happy that the project finally comes to life. We all know how easy it is to play in FACEIT, simply login to the site and you're ready to go. Nowdays there is a big interest in streams from top players, and with the FPL available, we can stream you games with the best players each day. Adding prize money will just make the games so much more interesting, as you will see a lot more learning content, and players doing their best in order to win. The last thing, which I will enjoy the most is playing with all this sick young talent, just another step into international teams!"
It's 2016 now, we're already a fair chunk through it and suffice to say, FPL has been a rather massive success, despite its teething points when it comes to delays of paying out prize and such, it's certainly worked out for the best. With practically nearly every other pro player daily streaming FPL games.
However, if there is one caveat of the FPL, it was the way that rising players had to attempt to qualify for FPL, as well as the lack of a similar service for the lesser known, 'Semi-Pro' style of player. To fix this, from community request; FaceIt has announced the FPL-Challenger.
Similar to FPL, it will be a monthly, closed-off League environment where a limited number of players will be able to compete against each other, in the same format as FPL. It's also backed by a $3000 prize pool, and it has support for over 80 top 'Semi-Professional' players, who, if thy reach Top 2, will be in a two-day longer FPL Challenger qualification event to attempt to obtain two FPL slots.
So, perhaps the biggest point to make here is; has it worked? Have these 'pugging' initiatives been a success, have we seen players rise from FPL into professional-level teams as it was originally preached?
We can look at players such as Lekr0 in GODSENT who, originally moved into that pool of players from the FPL, as well as others who, thanks to the FPL have made it to the global stage, with only one more question left thanks to this; will the FPL-C have a similar effect? Only time will tell...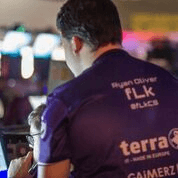 Ryan Oliver