News
CAZ part ways with CSGO Team



Today is a very sad day for CAZ eSports, we have officially parted ways with our UK CSGO team after line-up issues. We thank them for their service and wish them the best of luck for all their future endeavours.
See statement below by Jake "Jakem" McClausland:
"It was always going to be a hard task finding a replacement for deph and the simple truth is when deph left and soon followed by Kryptix, motivation in the team was very low especially with myself. We tried a few options but none of which seemed to work. With the pressure on with ESEA premier we could never really give it a good chance but it was a mutual decision to disband and part ways with CAZ. I will be playing out the esea season and cevo season in some shape of form and will by no means stop playing!(twitch.tv/jakemcsgo) Thanks to CAZ who have supported me for almost a year I am very proud of what the previous line-up achieved and its just a shame we couldn't find a quick fix to give CAZ the team they deserve. Stream LIVE at 8...."
See statement below by Ben Bagg:
"We had a few issues and decided from a business stand point we needed to part ways and look into picking up a fresh lineup. We are very sad to have to part ways with Jakem & r0m as they were a big part of our 2015 successes. We will be now looking for a new line up to get 2016 back on track"
---
To keep up to date with all things at CAZ, be sure to follow us on Twitter and like us on Facebook!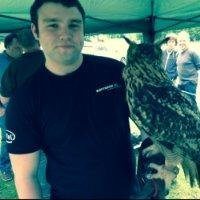 Ben Bagg