News
Our History: CAZ Esports at Insomnia
In this article we take a brief look back at the past teams that have competed at the Insomnia Gaming Festivals under the CAZ Esports banner.
CAZ Esports made their Insomnia debut in the winter of 2014 at i53. With teams both competing in Call of Duty: Advanced Warfare and Counter Strike, the organisation looked to establish themselves within the UK esports scene. The Call of Duty competitive roster consisting of Conz, Lewis, flashyy and Mojo achieved a top 16 placement. After a positive start to the tournament defeating Team Se7 2-0, the CAZ line up would fall to Epsilon Esports in the winners bracket and face off against Breakout Esports to keep up their survival in the competition. Although the CAZ roster were able to sweep aside Breakout 2-0, their Insomnia 53 campaign for Call of Duty came to a close after a defeat to Infused. Across the venue at the same time, the CAZ Counter Strike line up consisting of Orcl, Bigz, Syphon, nstv and LANTIS faced a similar outcome to the Call of Duty line up finishing close to the top 16.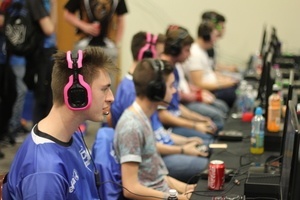 After skipping i54 in April 2015, CAZ Esports made an appearance once more at Insomnia 55 in August 2015. The organisation would compete in the final Halo 2: Anniversary tournament with a roster consisting of Flamez, Snakey, Vard, Godshot and coach Havoc. The CAZ roster would blitz through various opposition to face off against Epsilon Esports. In a nail-biting Grand Final the CAZ roster would fall short losing 3-2 on map count. With a 2nd place finish under the organisations belt it was a magnificent improvement from our finishes in the winter of 2014.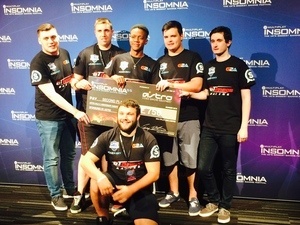 Looking ahead to the final Insomnia event of 2015 (i56) the CAZ organisation is excited to see the #CAZarmy cheer on the CAZesports.UK roster in our campaign to be crowned as Insomnia Counter Strike champions!
---
We hope you enjoyed this article as we look back at our previous Insomnia campaigns. If you have any thoughts or suggestions for what you want to see in the future go ahead and leave a comment down below!
To get updates on CAZ eSports follow us on Twitter & like us on Facebook.