News
Halo @ Gamescom 2015!

On the sixth of August gamers worldwide will once again gather for this years highly anticipated Gamescom event in Cologne, Germany. As one of the largest and most prestigious gaming events, Gamescom is once again ready to showcase the best games currently in development to thousands of attendees and to the rest of the world at home. Gaming giants such as Electronic Arts and Activision as well as hundreds of different developers will be able to provide hands on experience with their highly anticipated games to fans worldwide including the long awaited Halo 5:Guardians, developed by 343 Industries and Microsoft.
As a prestigious part of the FPS genre (Halo) Gamescom has once again decided to provide the fans with an exciting esports experience at this years event in association with Twitch, Xbox One and event host giants ESL. The four invited teams will be battling it out for their share of €10,000 and to be crowned as champions of the first ever Halo 5 esports event. In attendance will be; CAZ.esports, Epsilon, Supremacy and fan favourites Optic Gaming. The CAZ.esports line-up is looking to exceed expectations this event and once again prove why they are regarded amongst Europes finest. With some household names in attendance this years Gamescom Invitational is looking to be popular amongst the fans especially those long awaiting Halo to return to the world stage as an esport title.
This years Gamescom will certainly be one to remember for all gamers globally.
What are your thoughts on Gamescom and will you be there this August?
------------------------------------------------
To see the full roster list for all four teams in attendance click here.
Make sure you are following us on Twitter for all CAZ related news leading up to Gamescom!
Dont forget to visit our Facebook page to keep updated on everything CAZ related!
You can watch ALL the action from this years Gamescom Halo Invitational live at Twitch.tv/Halo.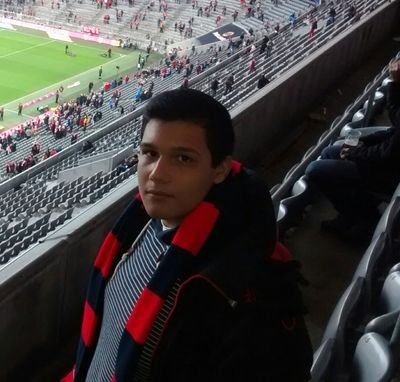 Eren Lawrence