News
Gfinity CEVO LAN Finals!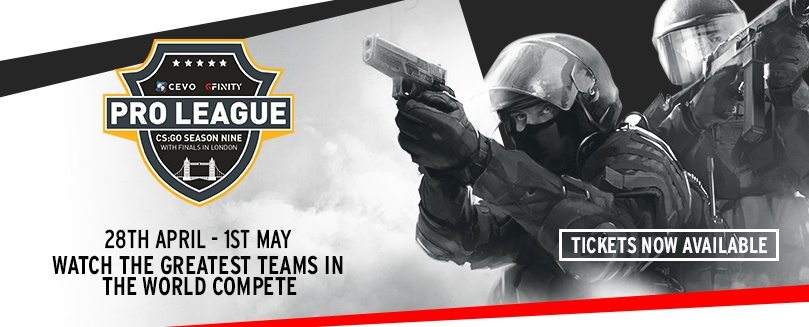 CS:GO will make a return to a stage in the UK this coming week, as well as the following weekend, this time in the Gfinity Arena & Studios in London. With the CEVO Gfinity Pro-League coming to an end, it was time for the LAN finals.
With over $55,000 up for grabs, we're certainly set to see some exciting CS with names such as Virtus.Pro / Team Dignitas as well as SK Gaming all in attendance.
The first two days of the event, Thursday and Friday, respectively are set for the group stage games. Group A looks to be an interesting group, containing two teams wishing to make a name for themselves from North America, as well as two strong European teams.
Virtus Pro
HELLRAISERS
Optic Gaming
SPLYCE
In the second group, we are certainly set to see an exciting decider matchup - an almost certainty. The group containing Brazilian powerhouses Tempo Storm, as well as both Dignitas and SK.
Team Dignitas
Tempo Storm
SK Gaming
Selfless Gaming
Aside from the teams attending the event, there is also an impressive array of talent including names such as the esports historian, Thorin, backed by Richard Lewis - one of esports most talented investigative journalists. Alongside this, we also have Chris Puckett, Metuz, Helium, Dust, Launders and the UK's own, Jacky.